The Center for Economic Integrity builds economically strong communities for all and opposes unfair corporate and government practices.
The extreme economic divide in our country, and the public policy that encourages it, will not change unless and until we challenge head on those policies and the powerful industries that profit excessively on the backs of workers, consumers, children and families.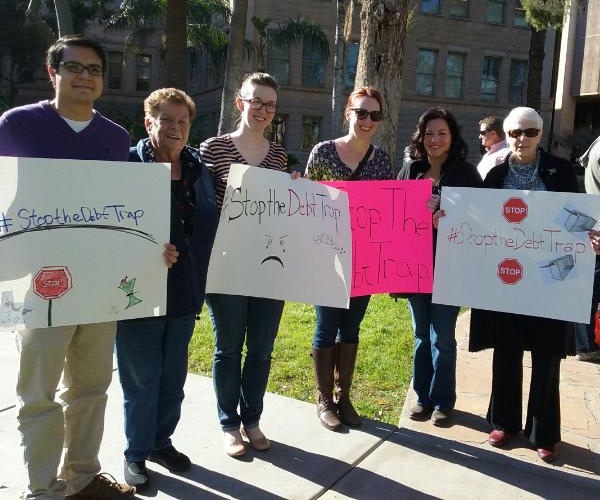 ---
Frances McClelland Organizational Spirit Award
The Center was delighted to learn that we are a recipient of this award, which was presented
on October 30, 2019 at the Vision Award Ceremony at the Frances McClelland Institute.
These awards are given to honor local 501(c)3 nonprofit community organizations that are working
towards improving the well-being of children, youth, families and community, and are to
commemorate the 10th anniversary of the Institute being named to honor Frances McClelland.