The Center for Economic Integrity builds economically strong communities for all and opposes unfair corporate and government practices.
The extreme economic divide in our country, and the public policy that encourages it, will not change unless and until we challenge head on those policies and the powerful industries that profit excessively on the backs of workers, consumers, children and families.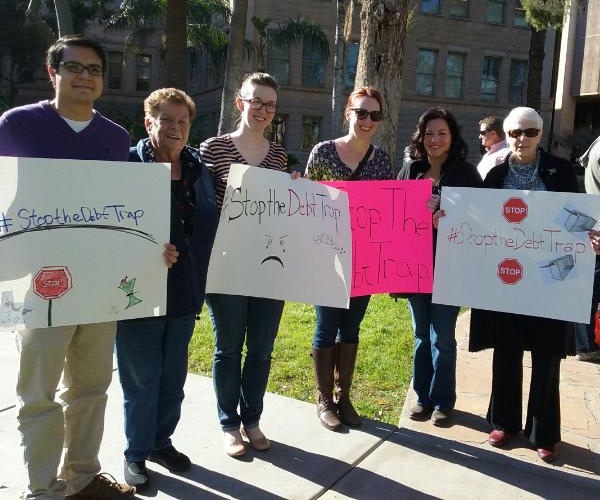 ---
New Report: Title Lending in Arizona 2019
Our just-released 2019 report STILL WRONG: Wrecked by Debt is an update to
our 2016 report WRONG WAY: Wrecked by Debt ~ Auto Title Lending in Arizona.