We Are All Consumers
Middle and low-income consumers must navigate myriad, potentially dangerous financial products and services designed to trap them in an unending cycle of debt. Corporations and industries are constantly evolving to circumvent common sense state and federal regulations enacted to prevent unfair, deceptive and unconscionable practices such as triple-digit small loans (payday loans, title loans).
Banks, mortgage lenders, insurance companies, cryptocurrency and the financial technology era all pose additional risks and challenges for unsophisticated or desperate consumers. As the economic divide continues to widen, so do the types of financial products and services targeted specifically to financially disadvantaged individuals and families.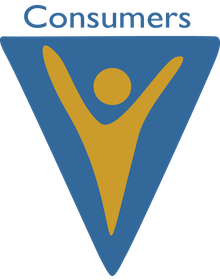 Media Headlines
Predatory Lending
CEI Initiatives
Consumer Protection
Additional Resources
Resources
File a Complaint
For a consumer related complaint
Contact the

Tell the CFPB you want them to write strong rules to prevent payday lenders and auto title lenders from taking advantage of vulnerable consumers. Submit your comment to CFPB.
---
File a consumer complaint against a Lender in Arizona charging document preparation fees
To file a consumer complaint against a Lender engaging in transactions with Arizona consumers, and charging document preparation fees on auto title or small loans on or after July 1, 2013, please visit the Arizona Department of Financial Institutions.
Or send mail to:
Arizona Department of Financial Institutions
2910 N. 44th Street, Suite 310
Phoenix, AZ 85018
---
File a consumer complaint with the AZ State Attorney General
By phone or fax:
(602) 542-5763 (Phoenix) / Fax (602) 542-4579
(520) 628-6504 (Tucson) /
---
File a consumer complaint with the Federal Trade Commission
The FTC encourages consumers to file a complaint whenever they have been the victim of fraud, identity theft, or other unfair or deceptive business practices.
---
For a labor related complaint
Contact the Industrial Commission of Arizona
Phone: (602) 542-4515
Fax: (602) 542-8097
Note: The Labor Department has three areas of jurisdiction: resolution of disputes involving wages; youth employment law enforcement; and the licensing of private employment agencies that charge fees to applicants.
Labor laws and claim forms
---
Freeze Your Credit Files for Free
As of September 21, 2018 you have the right to ask the nationwide reporting agencies to freeze your credit files and lift the freeze, whenever you want, at no charge.
---
Research and Helpful Information
"Don't Borrow Trouble" help hotline
Don't Borrow Trouble®
(DBT) is a HUD certified counseling agency and a program of Southwest Fair Housing Council. It is an unbiased, non-profit agency dedicated to helping those in financial trouble.
By phone:
Hotline: (520) 792-3087
Toll Free: 1-888-624-4611
---
Four things you can do when experiencing debt collection problems
No one should have to put up with harassing or offensive phone calls from debt collectors.
BE AWARE that older Americans are specifically targeted.
---
Harmful debt collection practices
The
CFPB issued two bulletins
to both creditors and debt collectors reminding them they may
not misrepresent the amount, character, or legal status of debts they are collecting, fail to post payments, falsely threaten arrest, or take other unfair, deceptive or abusive action
.
In addition, another bulletin warned debt collectors they may not misrepresent the effect of payment on credit scores and creditworthiness. The CFPB also announced it will now accept consumer complaints on debt collection and published sample action letters consumers may send to collectors to dispute the debt, request proof of the debt, and restrict or stop communication.