Who We Are
The Southwest Center for Economic Integrity was incorporated in the state of Arizona in December 2001 and granted the status of a 501(c)(3) public charity by the IRS in January 2003.
We are a group of passionate volunteers and a very small staff fighting to build economically strong communities for all and coming together to oppose unfair corporate and government practices. Our Founder, Karin Uhlich clearly set out the need. "It's expensive to be poor, and unfortunately it can be profitable to exploit poverty. The Center for Economic Integrity seeks to challenge that dynamic."
What We Do
We engage in a variety of strategies to fight poverty and economic injustice.
Public policy and regulatory campaigns
We partner with the Healthy Families Coalition to fight for earned paid sick days for employees working in Tucson. Low-income workers often must choose between going to work sick or sending their child to school sick because they lack the ability to take sick days.
We partner with state and national consumer advocates to ensure the Consumer Financial Protection Board (CFPB) adopts effective rules against payday loans and other predatory lending schemes.
Education
We want individuals to make informed financial decision so we provide financial literacy education programs through The Rural Family Asset Development program. We developed the materials and make them available to non-profits to implement the training.
Advocacy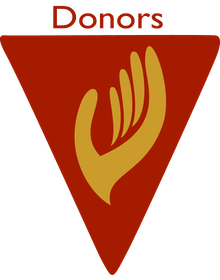 The Southwest Center for Economic Integrity is recognized for our transparency with a 2019 Gold Seal on our GuideStar Nonprofit Profile.
Now our community, potential donors, funders, and key decision makers can tangibly see our commitment to financial accountability.
By adding information about our goals, strategies, capabilities, achievements, and progress indicators, we are highlighting the difference we help to make in the world.
Testimonial
"As a former payday loan borrower, I was paying loans which never ended. I finally filed bankruptcy and devoted myself to educating others on predatory lending. The Center for Economic Integrity organized others like me to get their stories out and help stop payday lending in Arizona, making it the 17th state to protect consumers against predatory lending." 
— Diane M. Robles, MBA/TM
Research
Who supports CEI?
Through extremely competitive processes, a number of national and regional foundations have invested their trust and resources in the Center for Economic Integrity, some for many years:
More than 300 individuals have contributed to the organization since our inception and we continue to grow our donor base. We welcome your support. Contact us today!